Pre-Bariatric Surgery Psychological Evaluation
& Continued Counseling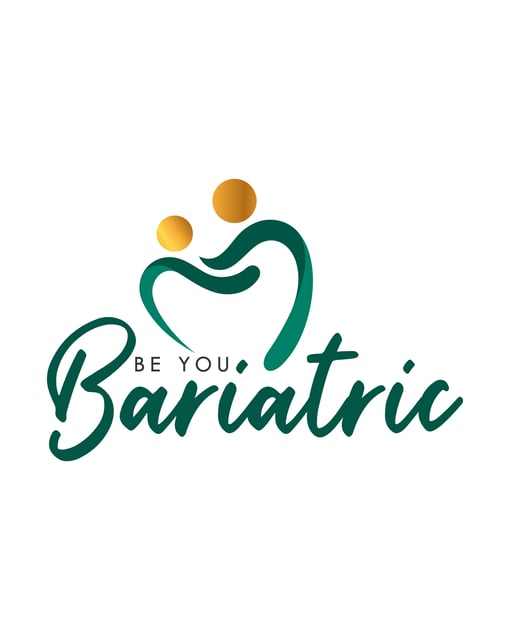 The Purpose
Bariatric psychological evaluation's help physicians and insurance companies determine eligible candidates for weight loss and bariatric surgeries.
That's because the most difficult part of this process happens after the surgery.
Given the immense amount of time, effort, and cost involved, it is important for clients to mentally prepare before undergoing their weight loss or bariatric surgery. A bariatric psychological assessment allows a licensed therapist to identify any current mental health conditions that can affect post up outcomes. These pre-surgical psychological evaluation is also pinpoint emotional barriers that may prove challenging after surgery.
A healthy mindset is an integral factor of a successful weight-loss journey. Supporting individuals in Maryland and Florida, our resident therapist can conduct these pre-surgical Bariatric evaluation's with specialized training in health and medical psychology; focusing on the role of thoughts, beliefs, feelings, and behaviors play in maintaining physical health.
WEIGHT MANAGEMENT, HEALTH AND BODY IMAGE

Counseling for Body Image & Wellness
I have yo-yo dieted for months, maybe even years. Am I really at the point of considering bariatric surgery? What will people think…. What do I think? I can do this on my own, I have lost weight on my own in the past. I'm not sure what route is best for me. I just want to love myself and my body.
If you are reading this because:
I need a bariatric psychiatric evaluation

I want to improve my relationship with food

I'm nervous about old habits creeping back in post-op

I want to make sure I have the right support through this process

I want to eat to feel nourished, not to feel numb

I am unsure how to cope with difficult emotions when food is no longer an option

I have lost weight, but am struggling with my success and self-love

I want to learn to love my body, regardless of size
Then please know that you are in the right place and we would be honored to walk with you in your journey.
You are NOT alone. We want to offer support in navigating this transition, one step at a time.
We would be happy to sit with you and discuss your independent goals relative to health and body love.
Please know that we also continue to learn and grow in our own personal health goals daily.
We would love to hear your story and remove any shame, doubt, or negativity that may be hiding out in your own self-narrative.
Ready to
Connect?
Contact us to schedule an initial appointment
CONNECT TO A HEALTHY LIFESTYLE
Bariatric Surgery Psychological Evaluation
Bariatric surgery is a wonderful long-term and sustainable weight loss option to help many people with obesity problems to lose weight and improve their lives.
However, it is only sustainable if you also engage in the behavioral changes associated with living a healthy lifestyle. Your success is often determined by the hard work that you put in every day to ensure your weight loss tool works it's magic!
The psychological evaluation will assess your personal and family history, including previous or current psychiatric illnesses, substance use, self-destructive behaviors, and current support systems.
"The greatest gift you ever give is your
honest

self."


– Unknown

We want to ensure that you are informed and are able to give consent to this life changing surgery.

Your evaluation will include conversations about the possible short-term and long-term psychological effects, what to expect after surgery, and how to ensure your own success through maintaining healthy living.
Fees
Bariatric psychological evaluations cost $150.
Psychological evaluations last about 50-60 minutes. We will have a formal report written for you within 7 business days.
If we have any concerns about your readiness, we will discuss this with you prior to writing your report.
If you choose to continue ongoing therapy after the evaluation, we will happily use your insurance at that time.
Ready to
Connect?
Contact us to schedule an initial appointment
Quality Connections Counseling
Pre and Post-Bariatric Surgery Behavior Modification / Therapy
After weight loss surgery, patients still require hard work and life-long behavioral change in order to successfully lose and maintain weight. This is because their unhealthy habits have evolved over many years and therefore may not just disappear overnight.
Surgeons give patients a diet that they must stick to before and after surgery, which will help them with their weight loss and prevent future weight re-gain. It is recommended that patients learn new habits including:
Changing their eating habits: food choices, eating times, etc.

Eating smaller portions

Not drinking and eating at the same time

Increasing their exercise

Chewing slowly

Not eating for emotional reasons

Limiting certain foods: alcohol, sugar foods, high fat foods, carbohydrates, carbonation, etc.
Weight loss surgery can result in significant weight loss and an improvement in other obesity related medical conditions. We work with patients post-operatively to help them achieve success. While most patients are very happy with their surgical experience, some patients do need pre- and /or post-operative support to help them with the necessary long-term changes.
Therapy after weight loss surgery is helpful for those:
having a hard time sticking to the recommendations.

not feeling happy and healthy or are experiencing depression or anxiety.

having body image concerns.

having family concerns at home (e.g., meal issues, food in the house, need support regarding exercise).

isolating yourself from friends and family rather than going to social events.

drinking too much alcohol instead of eating.

not sure if you have the skills to be on your own for this new world of eating.
Considering therapy before weight loss surgery?
everyBody Behavioral Health also works with patients before their weight loss surgery to help them become emotionally and psychologically prepared for surgery. We help them learn their triggers to their unhealthy eating and begin to make small changes so that they are more prepared after surgery.
Why should I work with everyBody Behavioral Health?
Our team includes some of the top bariatric psychologists in San Diego. We specialize in Eating Disorders and Obesity and are compassionate to people who struggle with their weight. Our Director, Dr. Shapiro, has trained at the most esteemed obesity centers including Duke University's Weight Loss Surgery Center, Duke University Eating Disorder Program, Structure House LLC, The University of North Carolina at Chapel Hill Eating Disorder Program. We have trained psychiatry residents and psychology graduate students on how to treat obesity and bariatric surgery patients and we have authored several chapters and medical journal articles on both eating disorders and obesity.
When choosing a team, particularly for mental health, it is important to select one that is experienced in the area that you want help in managing. If you feel depressed, you'd want to see a depression specialist. If you have cancer, you'd visit an oncologist. If you have a rash, you'd likely go to a dermatologist. We specialize in eating disorders and obesity. We have spent our entire careers focusing on this area and our practice is dedicated to disordered eating. We are sensitive to the emotional issues of obesity. Rather than know a little bit about a lot of areas, we know a whole lot about disordered eating!
How will everyBody Behavioral Health work with me?
We will first meet with you and get to know you. We will gather information about your eating, activity, social history (family, work, relationship, upbringing), the role that food and body played in your family, etc. We will then work with you to collaboratively put together a treatment plan to address your own individual needs. We are compassionate and trusting, and patients feel that they can genuinely open up to us to talk about anything – things that they have a hard time discussing with their friends and family. And, aside from listening, we focus on helping you resolve the issues with which you are struggling.
During sessions, we will help you identify and change your own personal relationship with food. While this can include a history of what triggered your initial weight gain or unhealthy eating patterns, the focus is not on the past but rather it is on the present and what is maintaining this behavior. This includes discussing the emotional and behavioral reasons for eating and learning different ways of managing these situations.
After surgery – you may physically not be able to eat, but you may psychologically want to eat. We will help you change this relationship with food.
We work with bariatric surgery patients to help them make small dietary, physical activity, and general behavioral goals that will stick so that they can achieve long lasting benefits. These are SMART goals –Specific, Measurable, Attainable, Realistic, and Timely.
Typically, we meet with patients weekly (but is flexible upon the needs of each patient). As treatment progresses, patients transition to every other week, and then monthly, until they graduate from treatment. The ultimate goal is for patients to manage their eating and weight alone without our assistance.
Common Topics for Bariatric Surgery Patients Include:
Sticking to the Recommended Diet

Learning to Make Small Changes and Stick to Them

Lifestyle Activity and Exercise

Mood and Food (emotional eating) – Get to know the strong relationship between your feelings and eating.

Binge Eating

Restaurant Eating and How to Still Have Fun

Meal Planning

Managing Cravings

Mindful Eating – Slow Down

Triggers (Reasons for) Eating

Body Changes and Body Image

Discussing Surgery with Friends and Family – Pre-op

Discussing Surgery with Friends and Family – Post-op and noticing rapid weight loss

Goal Setting

Time Management to Exercise

Weight Maintenance for Long Term Success.…..and more
We have made quality our habit. It's not something that we just strive for – we live by this principle every day.

While most of the things about the creative process will be forgotten, the excellence of our products and services will be remembered.